Project Recipe

Fabric: Crepe (Approx 1.5yds gift from my mom in Trinidad)
Pattern: BurdaMagazine 08/2011/119
Notion: zipper & hook n eye (free from stash)
Year: 2011
Time to complete: 3 days
First worn: It was hot off the sewing machine, worn for the Pattern Stash contest photo
Total Cost: Affordable


I love this dress, it fits like a glove, it holds me really good and I don't feel like I'm in a straightjacket. It is very elegant as the description states.

The instruction on the other-hand is somewhat cryptic but I managed to get through it without losing my mind. I wanted to challenge myself and complete a project which had fashionable lines. This dress has a turtleneck collar, small tucks on the front neck edge, and mini-raglan sleeves complete the sophisticated look.

These photos are not the best, but it's the best I can do with the little time I had.

 Here is the front view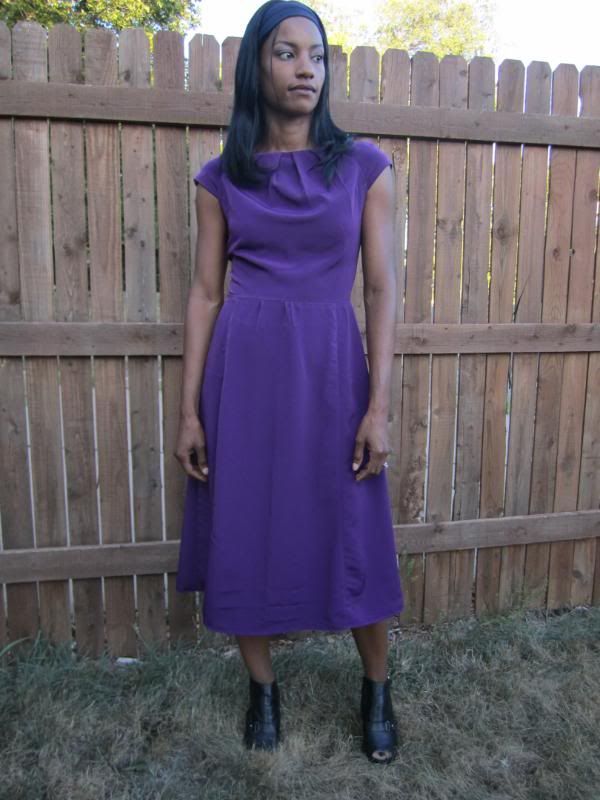 Here is the side view,I guess I was in the right position for the sunlight. This is the true color of the fabric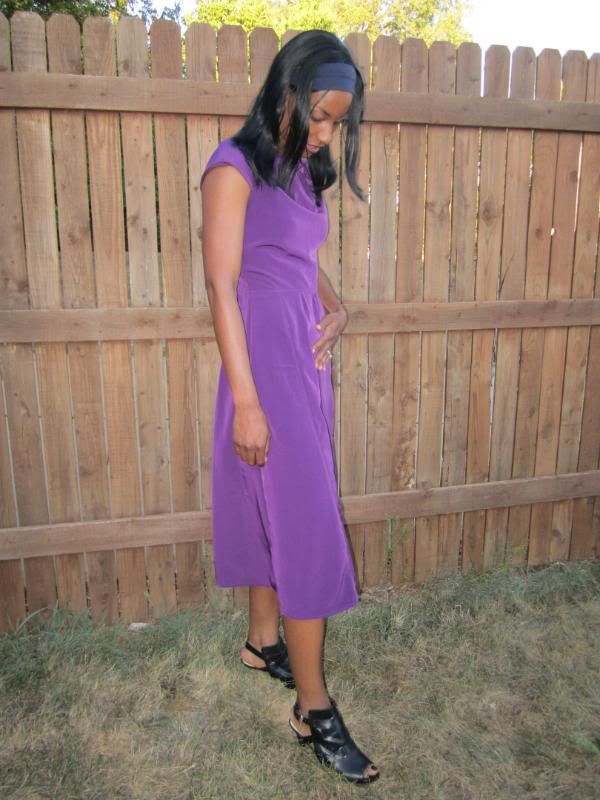 This might be a better front view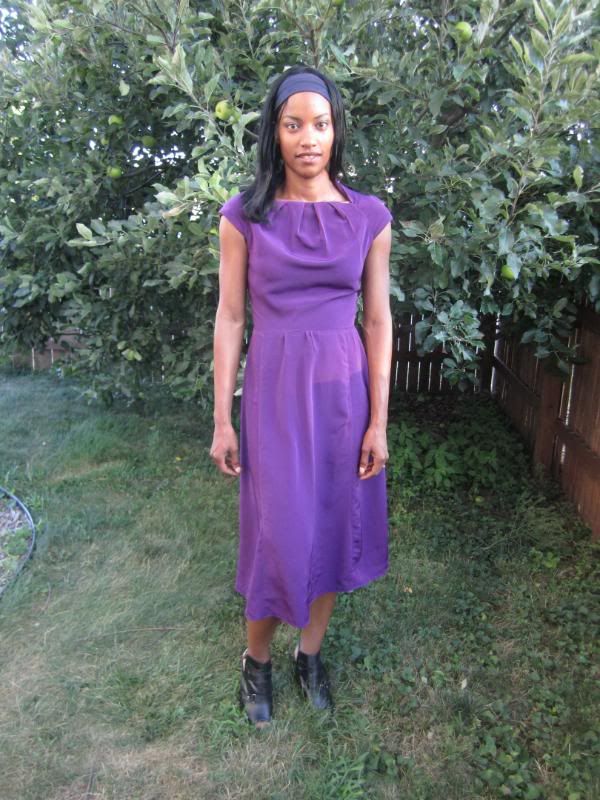 And yes another side view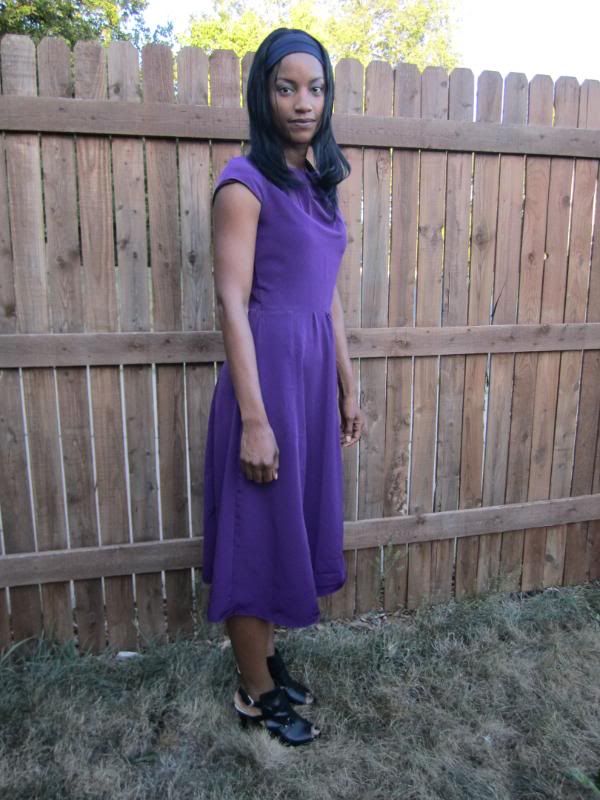 Areas to watch:- Pay attention to in this pattern is the sleeve. I don't sew tons of fashionable lines, which could be my problem. If you plan to make this dress, sew the two sleeve pieces (Pattern piece #3 front & Pattern piece #4 Back) with the anchor #6 down the long way.

If you take your time and read and re-read the instructions, it starts to make sense. I'm guess it's because I don't use the mile high BurdaMagazine in my sewing room, the instructions were confusing for me.

Try this dress, I think it's awesome and you would too!